About the Film
What if on one cold, rainy night you watched the FBI descend upon and raid your neighbor's house and you had no idea why they were there? What if you found out from an article that had been put in your mailbox anonymously several weeks later, that the FBI Agents had found thousands of files on your neighbor's computer, many of which contained videos of young children being brutally raped and tortured? What if you found out that the very same places that you frequented with your friends, where children frequented, like coffee shops, outlet mall stores, sporting events, and family vacation hotels, were hunting grounds for human traffickers and places where children (boys as as well as girls) and adults were being sold?  What would you do if you found out that sex slavery and human trafficking were not just topics for some Dateline news story about India or countries in Eastern Europe, but it is a plague that has quietly spread ACROSS AMERICA to every state, in towns and cities and suburbs of every size and type, where victims have been dragged across our country's and state's borders to satisfy insatiable appetites and increasingly younger and younger American children are being rented out to be raped, every single day, every single hour, for profit? Wouldn't you want to scream, what is going on? Why didn't I know about this? Aren't there laws to deal with this? WOULDN'T YOU WANT ANSWERS?  I did.  My name is Debbie and this happened to me, and like so many people in America, I had no idea that human trafficking existed in America until that one fateful night.  The idea for From Liberty to Captivity was birthed in response to the questions that I and so many people have about the reality of sex trafficking—the horror and heartbreak of it as well as the hope in the fight to eradicate it.
From Liberty to Captivity will search for the answer to the question of how one of America's original 13 states, Pennsylvania, went from a place that represented freedom to so many and now has become a state where human trafficking and slavery are flourishing.  With its proverbial lens, From Liberty To Captivity will zoom-in on Pennsylvania's booming and profitable sex trafficking industry, which is threatening to destroy the principle of "liberty and justice for all."  This feature-length film will reveal the reality and complexities of sex trafficking crimes and this social justice issue and present the very real hope of conquering it.  We will follow several individuals through their personal and professional experiences with trafficking.  Our mission is to awaken people from all walks of life to the pervasive reality of sex trafficking in Pennsylvania and to plant seeds of hope, inspiring them to carry forth the legacy of the abolitionists who came before them, fighting for freedom and rewriting America's history.
From Liberty to Captivity will peer into Pennsylvania's past and its historical stance for freedom.  Notable and published historians and experts such as Dr. Randall Miller (St. Joseph's University and board member of Historians Against Slavery), Kenneth B. Morris, Jr., (great-great-great grandson of Fredrick Douglass and the Founder of Frederick Douglass Family Initiatives) and Professor Van Beck Hall (University of Pittsburgh), as well as historical footage, will bring us through Pennsylvania's history during the time of the Underground Railroad, as we begin to look at the current problem of modern-day slavery.
We will also tell the powerful stories of sex trafficking victims who were brutalized beyond what one could imagine, and yet their lives are great examples of the triumph of the human spirit.  In addition to Holly Austin Smith, author of Walking Prey: How America's Youth Are Vulnerable to Sex Slavery, and Danielle, who was trafficked by a boyfriend that she met on Facebook, we also would like to introduce the audiences to Gabby, Linda and Marian.  Gabby Humphries, who is now a business professional, was trafficked by a university professor who "took his mother to lunch on Sundays after church."  Activist Linda Ogden was trafficked as an adult by another woman who befriended her, and Linda ended up being sold on a "circuit" from Pennsylvania to the Midwest.  Marian Hatcher was a very successful businesswoman who earned a six-figure salary and a mother when she got involved with a man who abused her, which led her down a pathway to drug addition and ultimately being trafficked.  Marian is now the Human Trafficking Coordinator at the Cook County Sheriff's Office and the leader of the National Johns Suppression Initiative (NJSI.)  Marian has also been featured in the OWN documentary, "Prostitution: Leaving the Life," and Pulitzer Prize Winner Nicholas Kristof's documentary, "A Path Appears."
Another way that this film will be unique in its approach to raising awareness about human trafficking is through the hope that can be found in the efforts of the "citizen heroes" who have heeded the call to action in Pennsylvania and are doing remarkable things using their skills, talents and passion to change the course of history.  We may not have had the ability to film the efforts of those everyday citizens who were a part of the Underground Railroad, but we do have an opportunity to capture the inspiring stories of those in communities throughout the state who are changing the tide in this fight.  These "citizen heroes" remind us that making a real, lasting difference in this world and in the fight to eradicate sex trafficking does not require superhero efforts, or specific education, or a lot of money—it requires a caring heart and willing hands.
From Liberty to Captivity will also tell the stories of the unsung heroes (front line workers, educators, law enforcement personnel, etc.) who are on the battlefield fighting for freedom. Examples of those featured in the documentary may include: A prosecutor from the US District Attorney's office; PA Assistant District Attorneys; published experts in human trafficking; individuals representing International Justice Mission and The National Center for Missing and Exploited Children; a Director of Sexual Trauma and Psychopathology Program at University of Pennsylvania; a detective who specializes in internet pornography; FBI Task Force members; Vice Squad officers; founders of organizations to help victims; and a former sex trafficker.
The film will be submitted to critical film festivals in Pennsylvania and across the country.  Parallel to being submitted to film festivals, the film will be shown at independent theaters, churches and other places of worship, universities and colleges, community events, and other venues in each of the 67 counties of Pennsylvania and in other states where people can view the film and then be immediately connected to, get involved with, and/or provide support to, organizations that are actively working to help victim survivors and eradicate human trafficking in the very communities where the film is being shown.  After the "grass roots" distribution plan for the film has been implemented, the plan is to distribute the film to national theater chains as well as Netflix, Pay-Per-View and other mass media channels, as well as to sell copies of and license rights to show the film, in the hopes of reaching audiences of all ages all over America and inspire them to carry forth the legacy of abolitionism.
About the Leadership Team
Debbie Wright: President, Do What's Wright Production Company, LLC; Producer, From Liberty to Captivity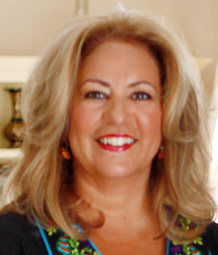 Starting out as a journalism major, Debbie planned on following in the shoes of her mother who had produced a documentary in the late 1970s about the plight of the neglected elderly in Chicago. Debbie served as Feature Editor for a college newspaper and went on to write an article that was published in a magazine with distribution to over one million households. Her career goals shifted, and she obtained her undergraduate degree from the New York University Stern School of Business and founded her own consulting business, subsequently consulting on and managing multi-million dollar projects for top healthcare and pharmaceutical companies. Her love for children drove her to complete a Master's Degree from the University of Pennsylvania in Education. She then taught elementary school for a few years until she returned to the business world. Debbie, like many people, was vaguely aware of the presence of slavery around the world, but her exposure to the reality of modern-day slavery in America came when the FBI descended upon and raided her neighbor's house, finding thousands of pornographic images, many of which were of children being brutalized and raped. Debbie then contacted International Justice Mission and eventually become a volunteer Justice Advocate where she spoke at various events (including appearing on a Philadelphia radio show) to raise awareness about trafficking and slavery. The gap between the prevalence of sex trafficking in PA and the public's awareness led Debbie to decide to leave her career in the pharmaceutical industry and reconnect with her journalism roots and her passion to eradicate sex trafficking.
MaryEllen DeMarco: Associate Producer, From Liberty to Captivity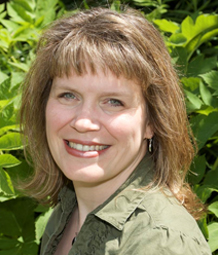 A Smith College honors graduate who majored in American Studies with a Psychology minor, MaryEllen originally looked forward to a career as a counselor, advocate or information scientist. Her career path led her to primary market research for a publisher in greater Chicago, a research supplier in suburban Philadelphia and eventually to Thomson Reuters, where she spent 15 years leading research and customer experience initiatives for the company's Intellectual Property & Science division in Philadelphia. During this time she earned, and maintains, certifications as a Professional Market Researcher and a Certified Customer Experience Professional. MaryEllen's passion for understanding and meeting the needs of people led her to postgraduate work toward a social service degree at Bryn Mawr Graduate School of Social Work & Social Research, where she began training as a counselor. In 2011 and 2012 she co-chaired a church-based team conducting a Community Justice Assessment, a program designed by the International Justice Mission (IJM) to help communities understand the complex issues of violent oppression in their locality, and to become aware of resources, strengths and gaps in service related to specific areas of injustice. The assessment that MaryEllen co-chaired focused on human trafficking in the greater Philadelphia area. In 2013 she met Debbie and became aware of Do What's Wright Production Company and "From Liberty To Captivity™." In 2014 MaryEllen was involved in many film-related events and fund-raising efforts, and participated in advocacy for anti-trafficking legislation in Pennsylvania.
Christian Imbesi: Director and Lead Cinematographer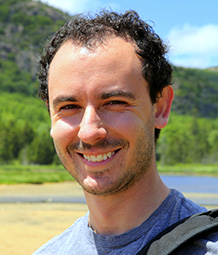 Christian grew up outside of Philadelphia, Pennsylvania and attended Messiah College, where he received a BA in Communication with an emphasis on Film. While studying at Messiah, he spent a semester at Temple University where he studied under award winning documentary filmmaker Rea Tajiri. He then attended Temple University's Los Angeles summer internship program, where he worked with award winning producers Joanna Adler and Kerri Selig at Intuition Productions. While working as a photographer in Philadelphia and Buffalo, Christian produced multiple short films, including Jonathan Stutzman's "Paper Turtle," which has screened internationally and gone on to win multiple awards at film festivals. After moving to the Harrisburg, Pennsylvania region in 2012, he started the video production company C&K Cinematography with his wife Krista, which eventually transformed into CAP Collective when they merged with filmmaker Cody Wanner. He has worked with clients such as Cleveland State University, Penn State Hershey Hospital and Four Diamonds, Messiah College, Arete Imagine Inc and Human Life Services. He and his wife Krista received a grant this year from The Pollination Project to work on the post- production of their film, "Our Feet Are Rooted," a documentary about land theft in Northern Uganda. He has a passion for working on social documentary and is excited to be a part of the "From Liberty to Captivity" team.
Krista Imbesi: Cinematographer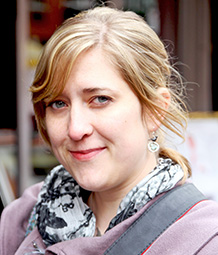 Krista attended Messiah College and received a BA in Communication with a minor in Studio Art. After graduation she attended Temple University's Los Angeles internship program and worked at the International Documentary Association. She also worked on the pre-production of a Grace Lee's  documentary American Revolutionary: The Evolution of Grace Lee Boggs as well as the post-production of Jennifer Arnold's film, A Small Act, which premiered at the Sundance Film Festival and aired on HBO. In fall of 2009, Krista began working on her MFA in the Media Studies Department at the University at Buffalo, where she also taught film courses. While at SUNY Buffalo, Krista studied under award winning ethnographic filmmaker Sarah Elder and distinguished American writer, photographer, and documentary filmmaker Bruce Jackson. In 2011 Krista received a Mark Diamond Research Grant to make her thesis, Where We Belong, which was filmed in Jinja, Uganda and focuses on orphan issues and the influence of Western aid on the region. Where We Belong premiered at the Hallwalls Contemporary Arts Center in Buffalo, NY and has been screened internationally, winning multiple awards. After graduating with her MFA in Media Arts from the University at Buffalo, Krista began teaching film courses in the Department of Communication at Messiah College. She is currently co-running CAP Collective and is a Senior Lecturer at Messiah College.
Cody Wanner: Cinematographer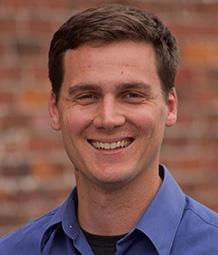 Cody became interested in video production early on when he and his friends wanted a way to capture skateboarding tricks and summer memories. After graduating from high school, he traveled to Turkey, documenting his group's entire trip with the camera. He then went on to attend Messiah College where he studied Communication with a concentration in Film Production. It was during college that Cody learned about human trafficking, and became very interested in the fight against forced prostitution. After graduation, he began working in Messiah's Development Office, honing his fundraising, sales and relationship-building skills. A few years later, Cody and his wife, Amber, led a group of nine people to Thailand where they partnered with two organizations fighting forced prostitution. Cody was deeply impacted by that trip, and a month after returning, he began pursuing video production full time as his career. Less than a year later, Christian, Krista, and Cody created CAP Collective LLC. In one of their very first business meetings, Christian told Cody about a documentary he was working on exploring the fight against sex trafficking in Pennsylvania. Cody, astonished, told Christian about his past experience with the subject and his excitement to be able to work on the project. Cody has an artistic eye and greatly enjoys the challenge of creating compelling visuals.